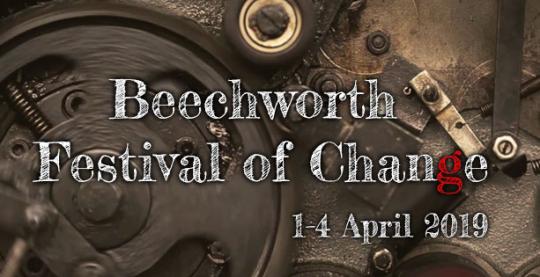 Beechworth Festival of Change
Monday, 1 April 2019 - 9:00am
to
Thursday, 4 April 2019 - 5:00pm
Venues around Beechworth
Victoria
Interested in creating positive social and environmental change? Please join us in Beechworth for an inspiring week building skills, sparking ideas and creating connections to make positive change.
The Beechworth Festival of Change is about empowering regional communities to take responsibility for their own futures and drive positive change towards a fair, just and sustainable world. The Festival focuses on two key ingredients for change making - building skills and building networks - you will leave the Festival feeling skilled, inspired and connected, and able to make positive change across a range of issues.
How-shops, Change Exchange, Cross-pollination and Short Change. What's it all about? Check out our website for more details; bookings open in January 2019. There's also free public talks, hot spot discussions and an exciting free public arts event that will be a very en-light-ening experience.
The Beechworth Festival of Change is a community-driven not-for-profit event co-ordinated and run by volunteers. Get your change on! Please like and share with your networks.
What events are on offer?
How-shops: want to generate change? How-shops will guide you through the nuts and bolts of change-making and build your capacity across visioning, planning, organising, resourcing, governing, navigating, communicating, measuring and sustaining change.
Big ideas: short talks by change-makers from near and far. Be inspired by stories of change. Big ideas will be held in the early evenings.
National network meetings: national networks focused on resilience and transformation, community philanthropy, rural law practice, rural leadership, and social enterprise will be meeting at the Festival. There will be a mix of public and 'closed' events for these groups.
Cross-pollination program: facilitated sessions will bring all attendees together into a network of networks where we can learn, share and connect with each other and build our collective capacity for change.
Special Events: there's five on offer; a screening of the award-winning BackTrack Boys, a chance to talk change with BackTrack Youth Works, a Community Projection event light show, Business as Usual on Trial at the historic Beechworth Courthouse and a tour of the Old Beechworth Gaol.
Facebook event