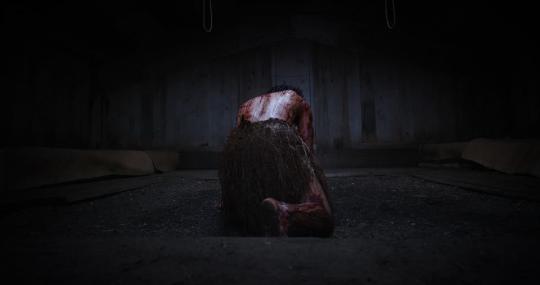 Birraranga Film Festival
Friday, 26 April 2019 - 7:00pm
to
Monday, 29 April 2019 - 11:00pm
ACMI, Federation Square, Flinders St, Melbourne
Victoria
BIRRARANGGA Film Festival is a celebration of Indigenous filmmakers from across the globe showcasing their unique stories in Melbourne. The inaugural BIRRARANGGA Film Festival runs from Friday 26 to Monday 29 April 2019, at the Australian Centre for the Moving Image (ACMI).
Find the Program here.
Opening Night
We're very proud to present the Australian Premiere of 'Sgaawaay K'uuna' ('Edge of the Knife') as the opening night film of the inaugural BIRRARANGGA Film Festival.
The opening night celebrations include a Welcome to Country with a special performance by the Djirri Djirri Dance Group, a premiere screening and an afterparty.
'Sgaawaay K'uuna' is Directed by Gwaai Edenshaw (Haida) and Helen Haig-Brown (Tsilhqot'in), and is unlike any film you have ever seen or heard. It makes history as the first film made entirely in the Haida-language. Despite being nearly lost to the terrible consequences of disease, residential schools, the church and government intervention , there are currently less than 60 fluent speakers of Haida, many over the age of 70. 'Sgaawaay K'uuna' is the first narrative feature film for both directors.
On the islands of Haida Gwaii, two extended families reunite at their annual summer fishing camp. Soon conflict between a charismatic young man, Adiits'ii, and his best friend Kwa, begins to tear their interwoven families apart. When Adiits'ii's recklessness and arrogance result in a tragic incident, he flees into the rainforest abandoning his family and way of life. Wracked with grief and shame, Adiits'ii descends into madness and transforms into a Gaagiixid, a ravenous "wildman" caught between worlds and consumed by insatiable hunger. When the families return the following summer, they realize Adiits'ii has survived the winter. Now while the community hopes to restore Adiits'ii's humanity, Kwa wrestles with his deepest desire… revenge.
Join us for the opening night of the inaugural BIRRARANGGA Film Festival, watch the Australian Premiere of this amazing film, and party with us afterwards. See you there!
Where: ACMI, Federation Square, Melbourne
When: Friday 26 April, 7pm
How Much: $40, includes entry to screening, opening night afterparty with a drink and canapés
Facebook event
BIRRARANGGA Film Festival → https://www.birrarangga.world
Sgaawaay K'uuna trailer → https://www.youtube.com/watch?v=DnbOw5Nuq2U
Tickets → birrarangga.world /sgaawaay-kuuna-edge-of-the-knife
—
BIRRARANGGA Film Festival is supported by the Victorian Government through Creative Victoria and Film Victoria, with our presenting partner the Australian Centre for the Moving Image (ACMI). BFF is produced by Typecast Entertainment.
Facebook event