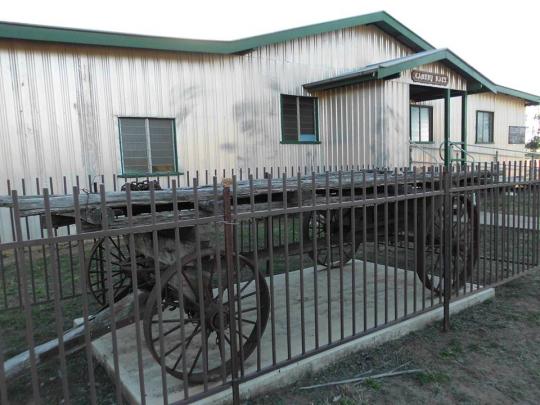 Bridging the Divide Tour of Gas Mining Effected Communities
Friday, 17 April 2015 - 10:00am
to
Monday, 20 April 2015 - 4:00pm
Leaving from Brisbane
Queensland
Weekend Western Tour – departing Brisbane, this bus tour comprises meetings with landholders and community representatives in areas affected by coal, CSG and other unconventional fuel developments in the Darling Downs and Western Downs.
Hear and see for yourself the industrial, economic and social transformation of the Darling and Western Downs, from those on the front-line of coal and gas expansion
Details
Depart: Brisbane,17th April, Roma Street Transit Centre (or other previously arranged) at 10am
Destination: Columboola Country, via Cecil Plains
Lunch at Cecil Plains.
Return: Brisbane via Acland, Monday, 20th April, approx. 4pm
Friday 17th - Columboola Country (www.columboolacountry.com.au)
Saturday 18th - Wandoan (BBQ Lunch) - Cameby Hall (BBQ dinner)
Sunday 19th - Hopelands - Chinchilla. Tara
Monday 20th - Acland Return Brisbane
*There will the option to join the trip from Brisbane, to meet us along the way or join us at one of the locations we will be visiting.
*For those travelling with us from Brisbane and back, could full payment be made by the 10th of April. Thank you.
*Food - $15 per meal or BYO
Accommodation - Columboola Country
Prices range from Cabin $100 2pp + $10 share
$10 Camping pp, per night
Transport - $160 (includes petrol and bus hire for four days)
*cost will be confirmed on numbers?
Bank details:
Account Name:
Mrs A Hutchins
BSB Number: 638-010
Account Number: 13006568
Reference: BTDApriltrip
Further details, such as detailed itinerary, to be advised. BYO - Bedding and camping gear (unless you are staying at one of the cabins). Please let us know if you have special dietary requirements. For expressions of interest or queries please contact Annette Hutchins annette.hutchins999@gmail.com / 0406 654 626.
Facebook event