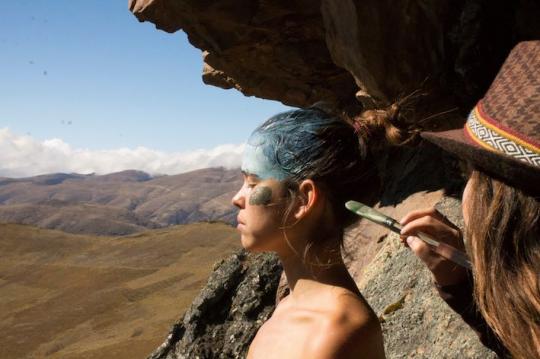 Creation's Calling - Collaborating for Sustainability
Friday, 22 May 2015 - 7:00pm
Burrinja Cultural Center Warra Rd, Upwey
Victoria
JOIN US IN AN EVENT OF CELEBRATION. TO CREATE THIS STORY THROUGH ART.
In conjunction with Orly Faya Snir's Debut Exhibition 'The Gaia Collection', join us for an evening of celebrating humanities connection to the earth through creative expression.
Come and listen to Kevisato Duncan Sanyü Meyasetsu from The Wilderness Society sharing the amazing work they do and why they do it...
LIVE MUSIC!
The Wednesday Experiment
Elemental Voices
Liana Perillo on the Harp
Bloodwood - Elle Plume Reika Sroyphet & Cassie
+ more Local Acts from the Dandenong!
LIVE BODY PAINTING - Orly Faya Snir and Serra Stone
LIVE MANDALA PAINTING - Dana Elayev
SPOKEN WORD POETRY
Marija Heart ♥
Shoshana Sadia
Justine Walsh
Orly Faya
LOOKING FOR: INSPIRING TALKS ABOUT IDEAS ON HOW TO LIVE SUSTAINABLY AND HOW TO PROMOTE THIS MESSAGE TO THE WORLD.
Do you have a piece of your heart to share about our connection to our beautiful planet earth? Do you like to make YUMMY FOOD?? Are you a writer who wants to cover this great event and make more ripples for pachamama!?
Get involved. Come and network with the friends of the earth and let the possibilities of creation take its course. LOOKING FOR: Journalist ad photographer to cover the event, Big Doofa's Photography, Live painting, Sustainable Organisations to share their visions.
If you love this topic, share this event. If you have ideas, let us know! We make magic happen when we collaborate. ♥
Facebook event