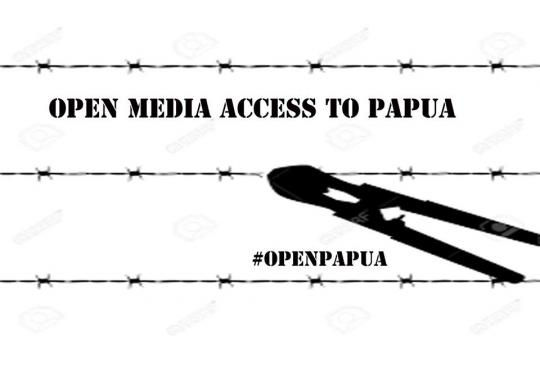 Demonstration - Open Media Access to West Papua
Wednesday, 29 April 2015 - 4:00pm
State Library of Victoria 328 Swanston Street, Melbourne
Victoria
Global Day of Action: Open media access to Papua!
Join us to call on the Indonesian government to allow free and open access to Papua for international journalists, humanitarian agencies and human rights organizations!
West Papua is one of the world's most isolated conflict spots. For decades, indigenous activists campaigning for their rights have been arrested, disappeared, tortured and killed. Local journalists who uncover the truth face lethal risks. Foreign journalists trying to report on Papua have been arrested, deported and even imprisoned.
One by one, International Humanitarian Organizations have closed their Papua offices. Access for UN human rights observers has been closed for eight years. Until Indonesia lifts the repressive restrictions on access to Papua, Indonesian security forces and paramilitaries are free to act with total impunity, and indigenous Papuans will continue to be killed.
Demonstrators will be wearing all-black clothing to protest the media blackout in Papua.
We will be carrying placards, some of which will be 'censored'and have their mouths taped shut. This visual protest will highlight the absence of free and open access to Papua for international journalists and human rights observers.
LET'S END 50 YEARS OF SILENCE!
Facebook event