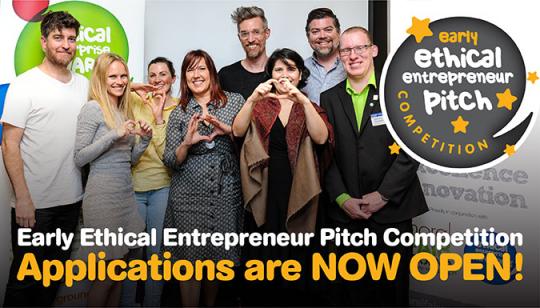 Moral Fairground
Wednesday, 17 July 2019 - 4:00pm
to
Tuesday, 10 September 2019 - 12:00am
Asia Pacific Social Impact Centre, Melbourne Business School at the University of Melbourne, 198 Berkeley Street, Carlton Vic 3053
Victoria
Moral Fairground is opening up their doors to receive pitches for the Ethical Enterprise Competition 2019. This is for ethical enterprises that are at the idea stage, or less than 24 months old.
If you have an idea and wanting to start up a business that has the potential to improve the social, economic and environmental conditions of a community, we want to hear from you!
Get involved in making a change https://moralfairground.com.au/early-ethical-enterprise-pitch-competitio...
Facebook event