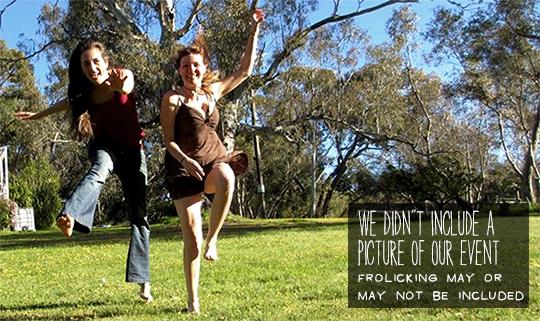 Hinterland Natural Building
Saturday, 18 August 2018 - 9:30am
to
Sunday, 19 August 2018 - 5:00pm
Bindarrabi Community, Koreelah
New South Wales
Curious about natural construction? Want to add another earth-building technique to your bow?
We are building a light-earth pottery studio backing onto beautiful Koreelah National Park in northern NSW. Come join us and let's get muddy! Experience isn't necessary - bring your enthusiasm and learn by doing! We are aiming to infill several of the walls over the two days.
Perri from Hey, Cobber! Natural Building and Hands-On Sustainability Education will be your facilitator in this working-bee or apprentice-style workshop. Emphasis for the weekend will be on the practical - an excellent opportunity to learn a new natural building technique by working on a real building project.
Expect instructionals and demonstrations, a general introduction to the wonderful world of natural and traditional building and lots and lots of hands-on practice. There will also be a chance to gain insight into the design choices of this particular build and have a sneak peak ahead at finishing with earth-based plasters.
Light earth is an excellent environmentally-conscious technique for insulation and infill of timber framing, and can be used to retrofit existing homes. When finished with the thermal-mass of an earth-based plaster and combined with passive solar design, it can form part of an efficient natural heating and cooling system. Come and see what it's all about!
We will provide delicious vegetarian lunches on Saturday and Sunday, dinner Saturday night and morning and afternoon tea on both days. Sunday breakfast will be self-catered, but we will supply tea, coffee, milks and fruit.
Camping is available at the Bindarrabi community campsite which has a fully equipped (crockery, pots, cutlery etc.) camp kitchen with solar powered fridges and cooking facilities; hot showers and composting toilets. Payment is by donation. Bell tents are also available with prior notice, with donation per night to be paid to Bindarrabi P/L. You are welcome to camp Friday and Sunday nights too, which would be self catered and by donation.
Chilly places to swim for the brave!
LGBTIQ friendly.
Come along, have fun, learn, network and join in this community project!
Contribution: $120 wage earners/ $90 Students and non wage earners.
Further details: Richard 0431 457 442
email: