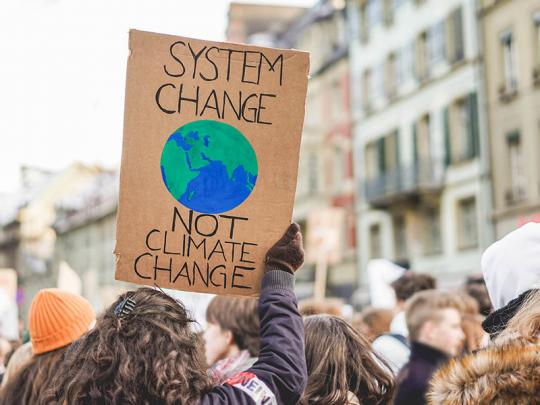 CERES Community and Environment Park
Friday, 18 August 2023 - 10:00am
CERES Community Environment Park Stewart St & Roberts St, Roberts St, Brunswick East
Wurundjeri Country
Victoria
Educators, learn about the changing behaviours and systems and develop a community change idea or project using the CERES behaviour change model.
Through a mix of theory, demonstrations, hands-on and design activities teachers and educators attending the workshop will explore how to use values-based communication, getting others on board and approaches to behaviour change.
Learn about CERES behaviour change model, learn from a suite of resources and have the opportunity to design your own model for change.
Topics covered on the day:
People, mindsets and values
Creating a movement
What makes people change?
What make systems change?
Creating your model for change
Messages, framing and storytelling
Creating your narrative for change
TRAINER
Lorna Pettifer is CERES Learning Innovation Director and has been working in environmental education and presenting to community groups on sustainability for many years.
At CERES Lorna passionately directs CERES education and training programs. She also has a strategic focus on environmental management and innovation projects at CERES. She is passionate about deepening our response to the ecological and climate crisis through CERES learning experiences.
Her background in sustainability stems from ecology and zoology and has broadened to community engagement, environmental management, behaviour change and farm and food programs. Lorna has worked with community groups, schools and individuals. Her work has supported teachers, students, households and organisations in sustainability management and behaviour change.
As an environmental advocate, she has worked in National Parks, Environmental Consultancies, Universities, NGOs and Wildlife reserves as a conservationist, educator, tour guide, bush regenerator, GIS Consultant, environmental modeller and researcher.
Lorna proudly received the Environmental & Sustainability Educator of the Year for Victoria in 2018 from EEV and Australian Environmental Educator of the Year 2019 from AAEE.
$135 - $150
10am to 4pm