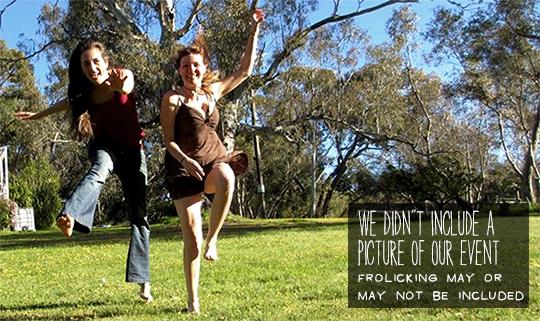 World Naked Bike Ride 2019 - Melbourne
Saturday, 16 March 2019 -
290 Macaulay Rd, North Melbourne.
Victoria
Ride date is CONFIRMED as Saturday 16th March 2019. Put it in your diary now!
The staging area at The Third Day opens for riders at 12pm. This is the time that you should arrive for body painting and the fun of the pre-ride competitions, and to prepare for the ride. If you do not need to prepare for the ride, you can arrive at 1pm for the pre-ride briefing, which every rider must attend. The ride will conclude by 4.30pm, and is 10.5km in length. A few hills but not too challenging.
The staging area will be at The Third Day, 290 Macaulay Rd, North Melbourne. This is an amazing venue! This year, there will be a unique opportunity to remain naked or "as bare as you dare" at the staging area after the ride. There will also be food and drinks which you can purchase on site. You are welcome to stay and party with your friends and the other riders to celebrate what we promise will be a wonderful WNBR Melbourne 2019.
Bring your bike or any other human powered vehicle that you can legally ride on the road and come to join us for the Summer 2019 ride – just be sure to wear your helmet.
The World Naked Bike Ride is a free bike ride, however, we gratefully accept donations to help fund future rides. We really do rely on your generosity. It costs us hundreds of dollars each year for our website and advertising. There are significant and unavoidable expenses in keeping the ride going. All of the organisers are volunteers who receive no payment for organising the ride. Donations can be made on the day of the ride via cash or credit card. If you would like to financially support us at any stage, we would welcome you contacting us via the links on the Supporters page.
Everyone is welcome to join in the ride, it is a fun, clothing-optional event. The aim is to bare all to ensure that cars and other users of the road take notice of cyclists. Young and old, families and solo riders all share the road after all.
Please be sure you check your bike and pump up your tires before you join us. If you don't have a bike, try and borrow one from your friends or family. Otherwise you can rent a bike. There is also a nearby bike store that hires out bicycles, details in our FAQs.
The 2019 route will not be made public due to traffic management issues in previous years. We will be coordinating with the media a few key photo locations, where riders can participate if they feel comfortable enough to do so.
At the end of the ride, we will finish off where we started at The Third Day where we can all celebrate and have some food and drinks to celebrate another successful ride. For those who may not be able to cycle, you are welcome to join us after the ride for a cold drink.
Please drink responsibly, as we want you all to get home safely.
Facebook event